Syntaxhighlighter for standalone CKEditor module
If you're looking for a CKEditor code embed plugin (+ code highlighting) and you don't want to use the wysiwyg module to implement CKEditor, this is it:
Syntax highlighter for CKEditor
.
It's a sandbox module, so you'll have to git via git clone in command line. Open a command line interface, navigate to your Drupal website's module folder and git clone the project:

git clone --branch master http://git.drupal.org/sandbox/eduardoa/2157351.git syntax_highlighter_for_ckeditor
Follow the instructions on the
project page
to enable the syntaxhighlighter.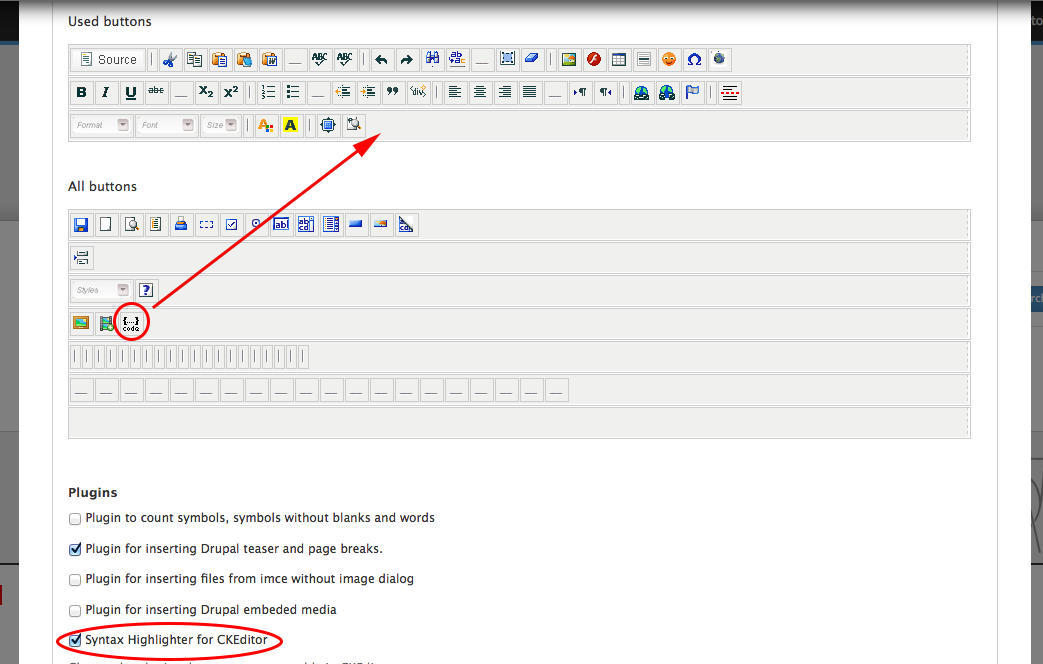 I myself am a big fan of the
standalone ckeditor module
, so I was looking for this syntaxhighlighter plugin to use in combination with this module. While ckeditor in
wysiwyg
does support it out of the box, I still don't want all the overhead.
Example: you can print code snippets in your content like this:

<?php
  print 'Hello world!';
?>